Zapier
Karen Barker
on 11-03-2021
Hello,
We're pleased to let you know that our Zapier integration has passed the review process and is now featured in the Zapier directory as a beta app. This means you can now extend FLG's automation possibilities by seamlessly integrating with your other systems.
Have you tried it out yet? You can automate your work for free, starting with the basics on the free forever plan to exchange data and set up workflows with 3,000+ popular web apps!
Here's an example of how you can connect FLG to your everyday apps using Zaps (Zapier workflows):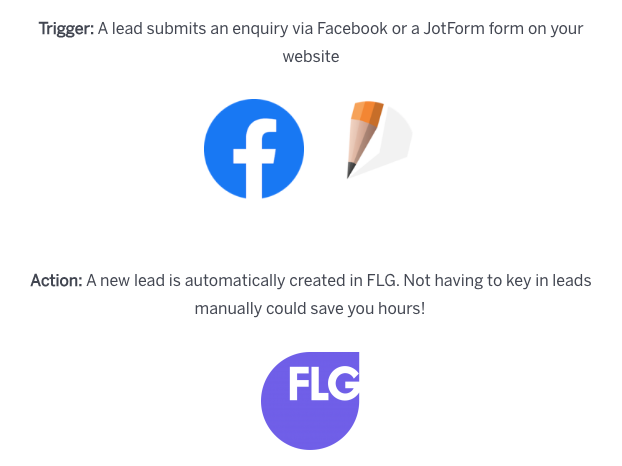 Learn more about the possibilities of the FLG Zapier integration.
Still not sure how Zapier could benefit you? Take a look at our all new Zap Templates for further inspiration and begin your journey into automation in just a few clicks.
With zero coding skills required to set up app integrations, more than 3 million people already rely on Zapier to take care of their tedious tasks automatically.
If you have any questions about the FLG app please drop us a line. Zapier offer excellent support should you need help linking your apps together, with full visibility of each app's feature. They also provide great resources to help you get started.
Happy Zapping!
Karen Barker
Business Analyst