New release - share a PDF of a completed journey and more
Karen Barker
on 03-12-2019
Hello
We've added more functionality to Journeys.
Share a PDF of a completed journey
This one is straight from our feedback site. You asked to be able to share a copy of a submitted journey by PDF and you now can by inserting a journey PDF link using template variables into an email template. It's then very simple to automate the sending of the email based on the submission of a journey using lead actions. Take a look at our user doc for more information.
We needed this at FLG HQ. We use it to share fact find documents so information about our prospects reach all the right people. There's no need for someone to save PDFs manually to a file store anymore.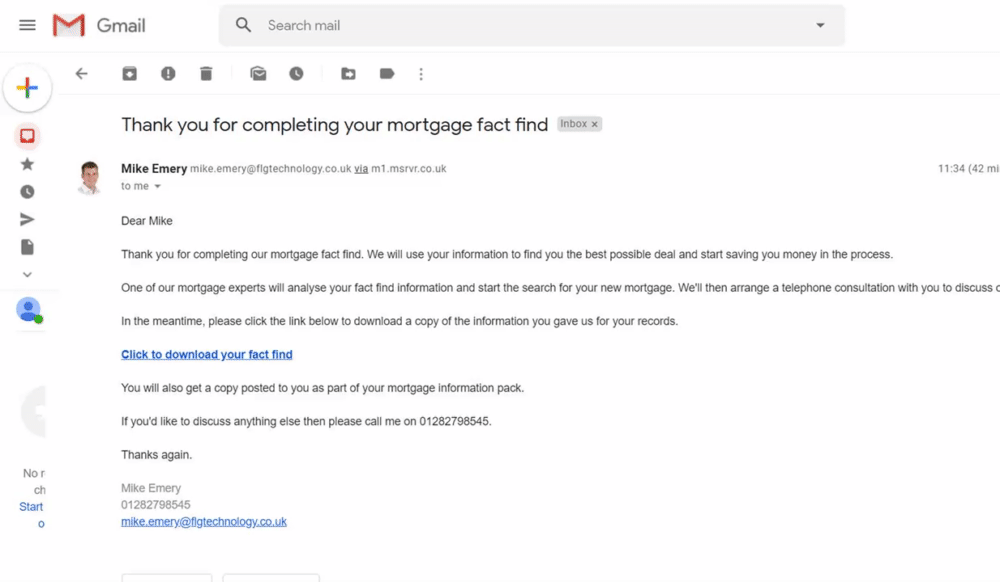 More template variable fields in journey static text
We've made a few new fields available within templates variables, for your partners. Open the variables chooser on a static text field in a journey and navigate to the "Buyer data" section to see all the new fields.
Improvements to journey styling
We're updating some of the styling in journeys to make them even more user friendly and intuitive for your customers and prospects. You may have spotted a few subtle changes so far to validation messages, read-only fields and calculation fields. There's more to come in the coming days so watch this space!
Thanks for reading.
Mike Emery
Product Manager
FLG