New release - let your customer choose and book their own appointment slot
Karen Barker
on 18-11-2019
Hello
Another milestone moment for FLG CRM!
Let your customer choose and book their own appointment slot
Not to be outdone by customer Journeys, it's now possible to invite your customer or prospect to make their own appointment with you through the Appointments booking wizard - perfect for fact find calls, sales meetings or site surveys (or demos in our case). No more going back and forth for days trying to find a convenient time whilst your lead cools down. Empower your customer to choose one of your available slots.
The Appointments booking wizard is accessed by sending your customer a link to it via an email template variable. The page is mobile and tablet friendly so your customers can choose their appointment at a time and place most convenient to them.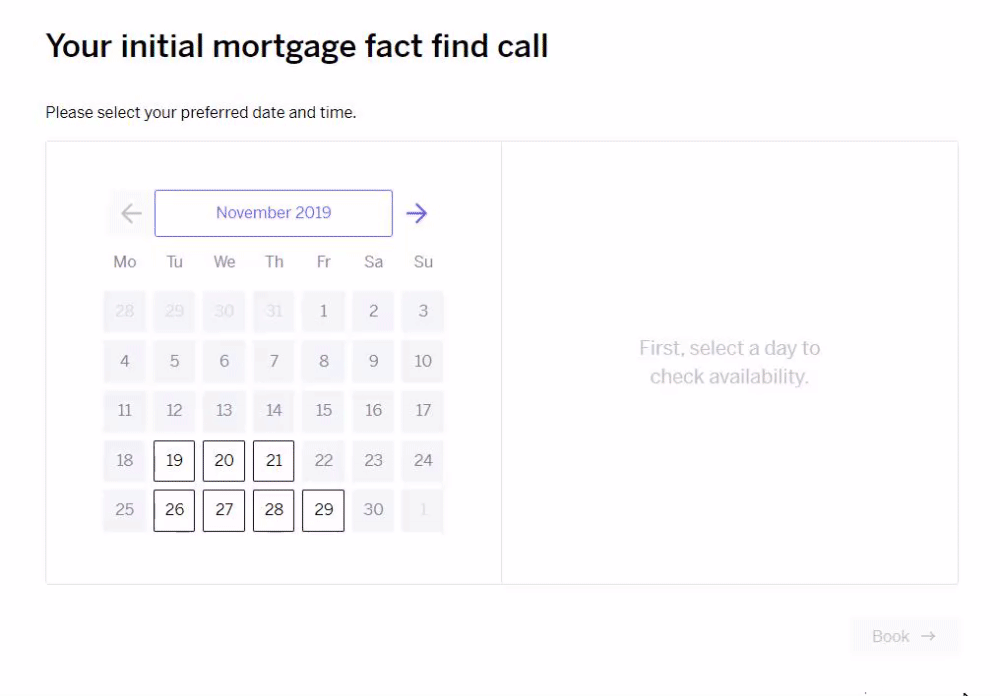 Once your customer makes an appointment, it'll get inserted into your Google or Microsoft calendar and it'll get recorded on the lead so you can kick off a range of automated actions using the lead action event, "Appointment Created - Customer". You could, for instance, send your customer an appointment confirmation email or task yourself to prepare for the appointment.
In support of this we've extended the email notification feature available in the user's profile to Appointments. Should a customer or colleague put an appointment into your calendar, you can receive an email to let you know.
Take a look at our help doc for more information or get in touch if you'd like our help.
Thanks for reading.
Mike Emery
Product Manager
FLG