New release - include your customer on an appointment invitation
Karen Barker
on 12-09-2019
Hello,
A new feature to tell you about:
Include your customer on an appointment invitation
We've added an option when creating an appointment to send a copy of the your calendar invitation to your customer. We remove any private or internal information and just include the basics. You could also send a branded email using lead actions and the event 'Appointment Created' to give your customer or prospect full details for the appointment and tell them what to expect when you meet or call.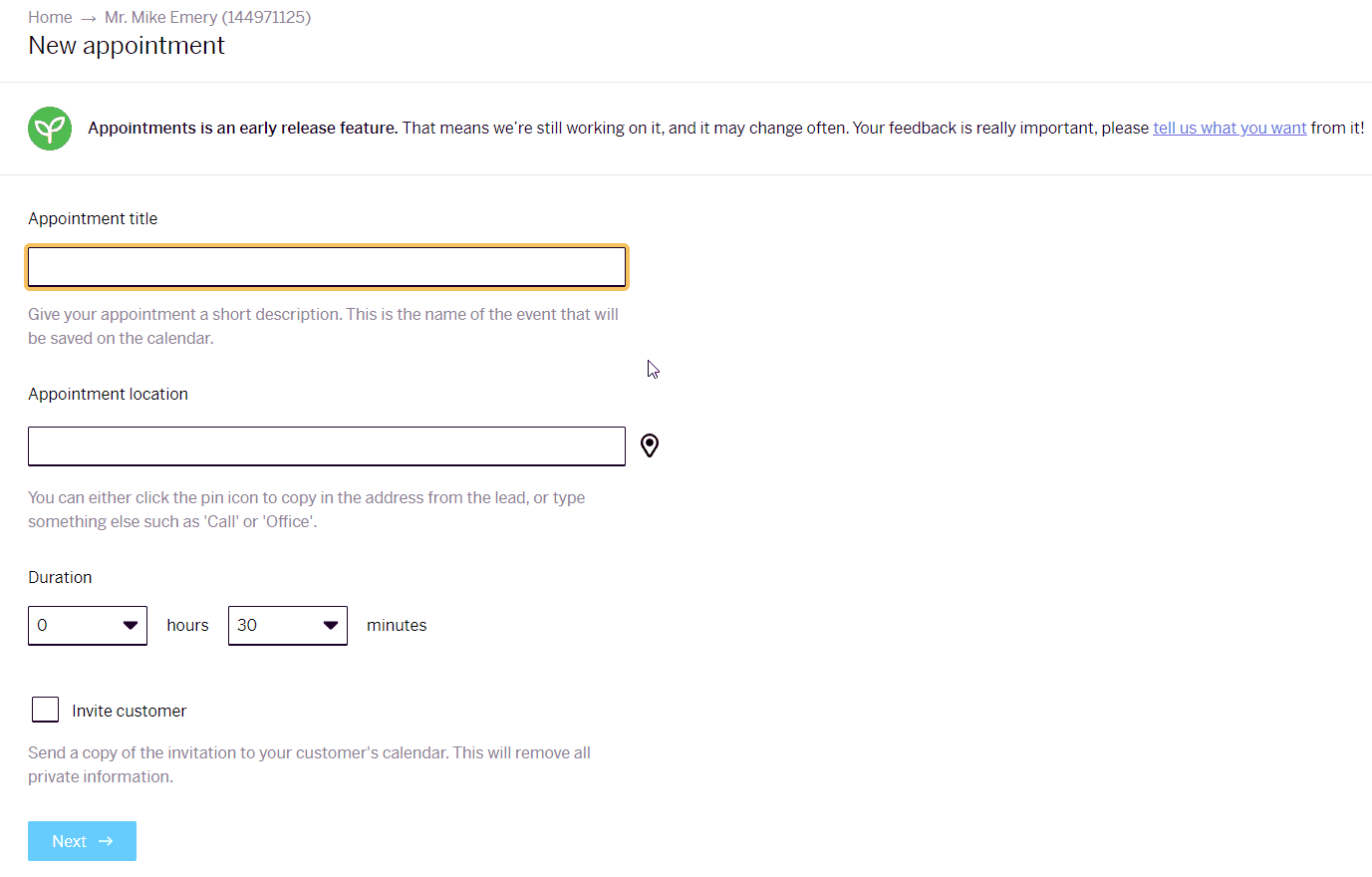 Thank you,
Mike Emery
Product Manager