New release - improved visibility of webhook events
Karen Barker
on 27-01-2021
Hello,
We have a new product enhancement to tell you about.
Improved visibility of webhook events
Webhooks have always been stamped on a lead's audit trail, either when they have completed successfully or when they have failed after the maximum number of retries. After listening to feedback we have now improved this feature by:
Stamping all webhook success or failure messages immediately after they happen.
Giving you more information about the failure reason.
Letting you know the number of retry attempts remaining and when the next attempt will be made.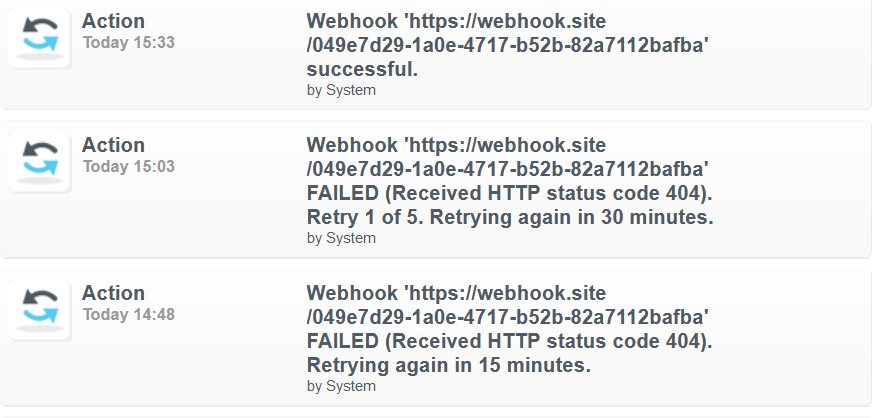 We hope this gives you valuable information to see and fix failing webhooks quickly and efficiently.
Thanks for reading.
Karen Barker
Business Analyst
FLG