New release - Appointments availability periods 🕒
Karen Barker
on 05-06-2019
Hello
Another new FLG Appointments feature to tell you about.
Availability periods
Each user can now set up availability periods so FLG CRM only offers appointments during those hours to accommodate different working patterns and rotas. It avoids appointments in your calendar at times you're unavailable or at times which are inconvenient.
Availability periods is another big step towards giving each user complete control over their time. With minimum scheduling notice, buffer between appointments and start intervals already possible, the rules are powerful and provide great flexibility.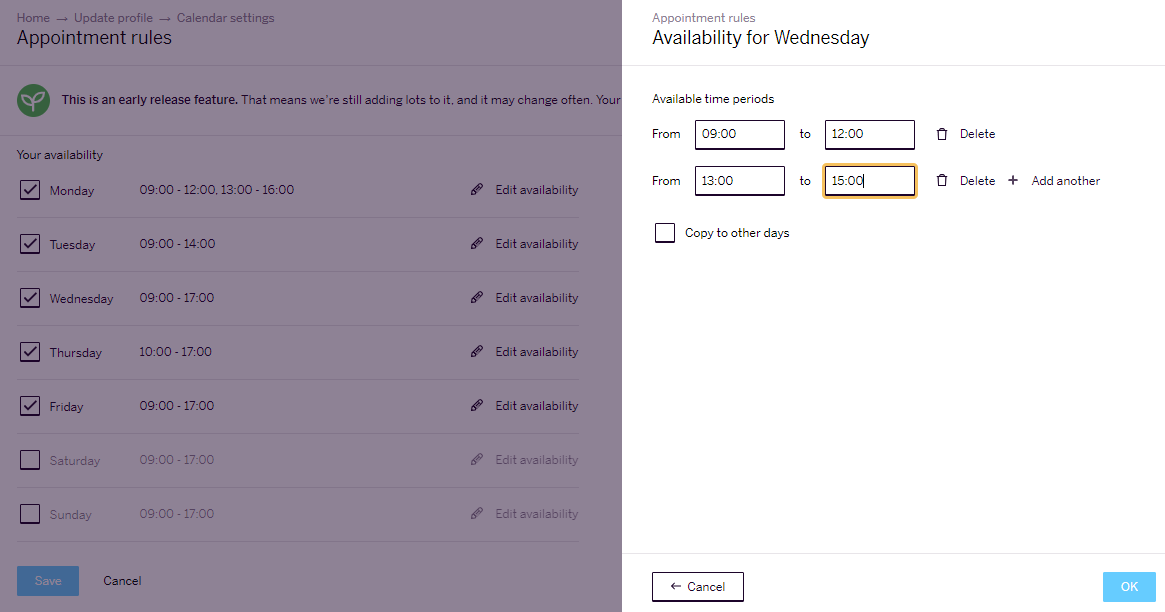 Next we're working on more automation with appointment triggers to control tasks and notifications.
Thanks for now.