New - Copy Journey fields when copying a lead
Karen Barker
on 01-04-2021
Hello,
We have a new feature to tell you about.
Copy Journey fields when copying a lead
When copying a lead, if there are any Journey fields associated with the lead, you now have the option to also copy them. This makes Journey fields more accessible and speeds up data entry when creating duplicate leads, increasing productivity.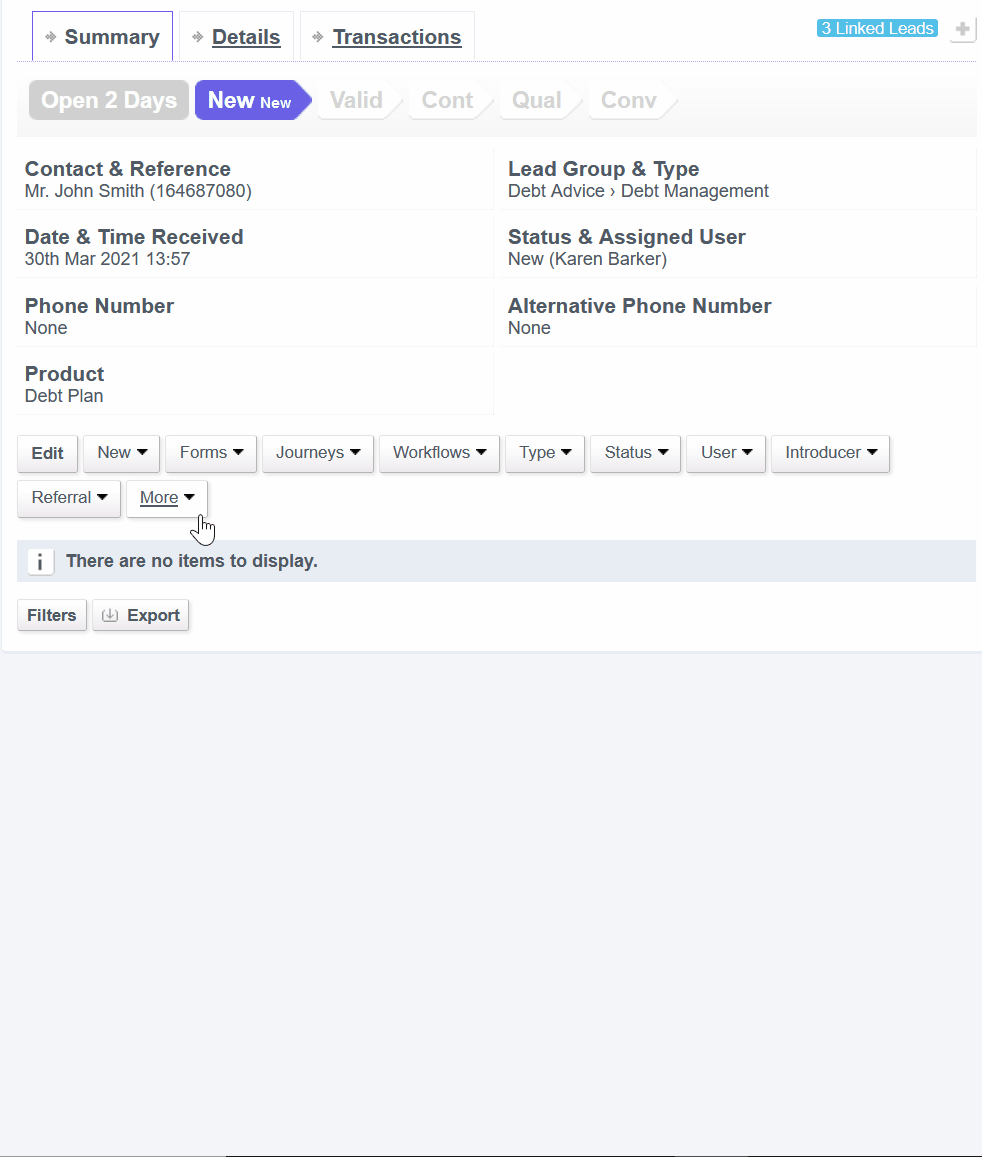 Copied Journey data will be pre-populated when you start a Journey from the new lead. The Journey data will also be available to use via webhooks and in template variables.
We hope this helps, if you have any questions please don't hesitate to get in contact.
Have a great day.
Thanks
Karen Barker
Business Analyst