New - Choose whether or not to show hidden fields on a lead
Karen Barker
on 17-05-2021
Hi,
I wanted to share another improvement we've recently made to FLG.
Choose whether or not to show hidden fields to a user
Previously, when a field was set to the type Hide, the data stored in that field was still visible on the lead details page. We've frequently been asked if it's possible to remove visibility of these fields entirely from the lead for certain users.
Whether, for example, you use hidden fields for sensitive data or if the data is only relevant to a particular team, you've now got the flexibility to choose who can and can't see them.
To achieve this, we've added a new user permission Enable view hidden fields, to allow you to specify whether a user can or cannot view hidden data on a lead.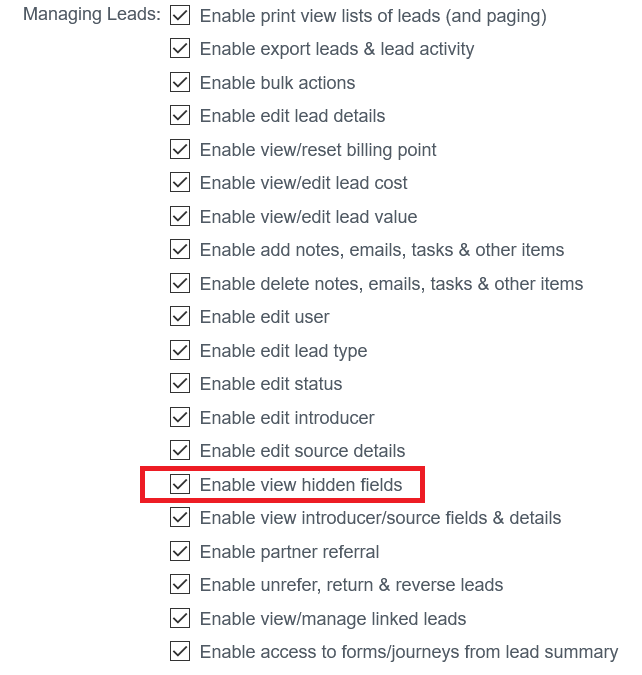 By default the permission will be enabled for all users, so head over to Settings > Users to update this if do you want to remove the field from the lead view.
Thanks for reading.
Karen Barker
Business Analyst